What does Surcee mean Anyway?
We first heard this term in Garden & Gun Magazine as the Southern tradition of giving "just because" gifts. While thinking about what to name the company we realized our products will frequently be given away to colleagues, clients, friends and family as gifts. Surcee Designs was born.
A surcee is a term for a thoughtful and unexpected gift.
We specialize in custom premium headwear and making your brand look great. We're outdoorsmen that understand what's important for your Brand or company. No matter how many hats you want to mix and match, we'll make sure they're all On-Brand and perfect. 
1 Company - 1 Order - Unlimited Options.
No need to go through multiple companies to buy the brands and styles you want and hope they all arrive decorated appropriately. Let us make sure your headwear is perfect no matter the decoration. 
Leather Patch Hats

Dekit Patch Hats

Embroidered

Woven Patch Hats

Custom Embroidery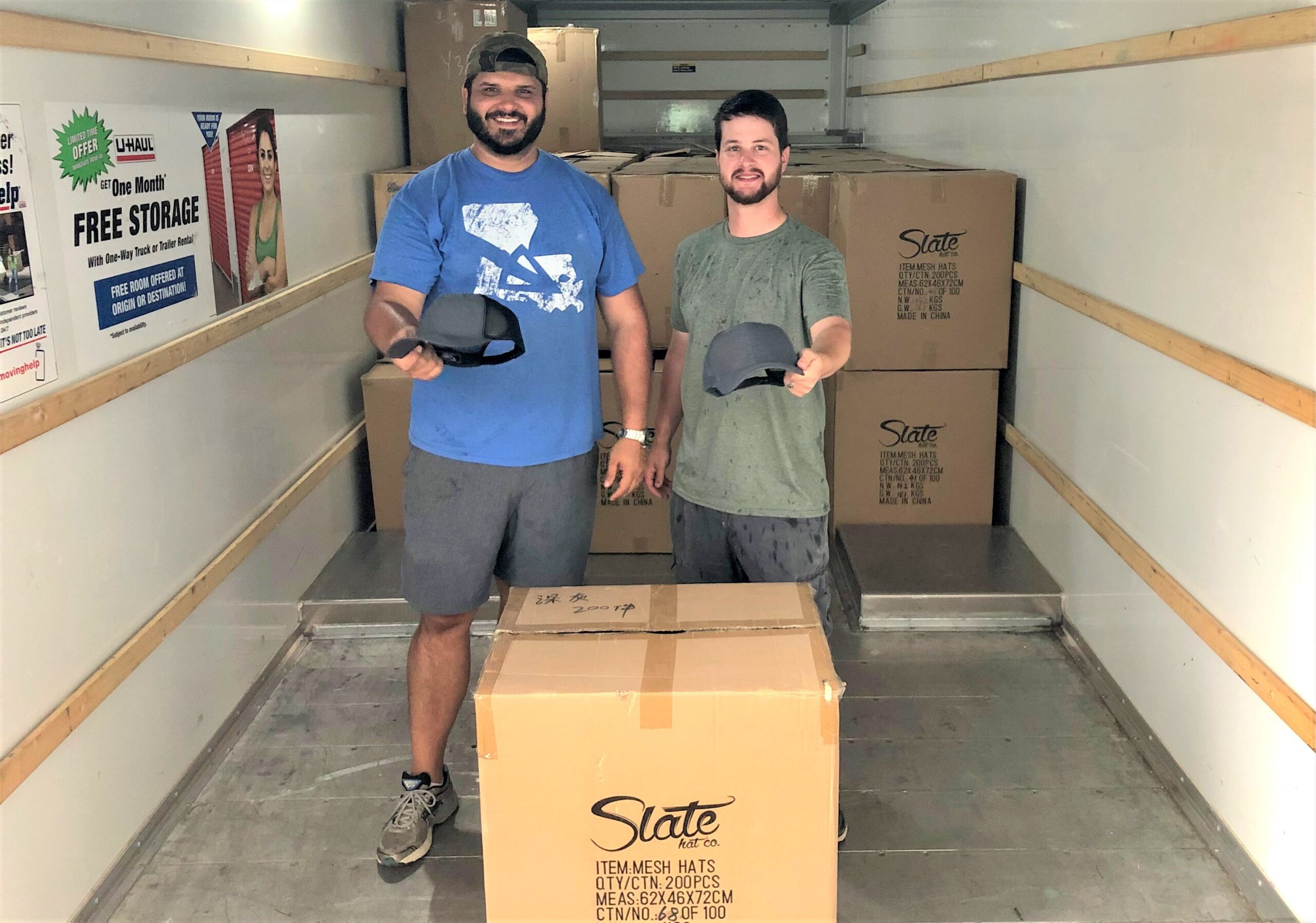 Kyler Moppert (left) and Jonathan Watson (right)
Who we are:
Ever thought about a career making hats?
When the corporate BS got deep and we needed a laugh that's what we'd turn and say to each other. Kyler has owned a hunting lifestyle/apparel brand since 2015 and knew the demand of custom apparel. He also knew the frustrations of dealing with apparel vendors and not receiving the finish quality that was expected often along with poor customer service. In 2019 Kyler wanted to offer leather patch hats for resale through his brand, but couldn't find a good vendor to work with for design, competitive pricing, transparency and quality; so, he created Surcee Designs, learned to sew and figured out how to make leather patches. After a few initial orders from friends, things snowballed, and he quit his corporate upper management job. 8 months later Jonathan Watson joined the company as Production Manager one week before Covid shut down the world... But the referrals kept coming. In 2020, our first full year in business, we made 39,517 custom hats… and we're pretty pumped about that!
It's not easy to give Alyssa just one title. She's what keeps it all together. She's Customer Service, Design, Procurement, and Director of Being Awesome. You'll see what we mean when you talk to her.